Welcome to HB Consulting & Therapy


Today you are one step closer to a new you where you feel empowered and on a positive path to growth and well-being.
As a solution-focused therapist, our goal is to help you uncover your true potential and lead a life that is worth celebrating. While we can't change difficult situations of the past, we can work together to better understand and resolve challenges in your life. By applying complementary therapy approaches and techniques, we will unearth long-standing behavior patterns or negative perceptions that may be holding you back from experiencing a more fulfilling and meaningful life.
If you're looking for extra support and guidance through a challenging situation or you're just ready to move in a new direction in your life, I look forward to working with you to achieve your goals.
Sessions during Covid-19 social distancing period can be provided in office, HIPPA compliant video or by phone. If you are wanting in office sessions, then each session will have screening questions to determine health and safety. I am immune compromised so safety is very high priority. I will contact you day before your session and let you know how to log onto video if needed by email.. At this time you can determine if appropiate for office or video session. This can be done on phone, tablet or computer. You just need access to microphone and camera. If doing by phone, please download google meet onto your phone.
Screening Questions:
1) Do you or anyone in your household currently have a fever, or have had a fever in the last 7 days?
2) Do you or anyone in your household currently have a cough, or have had a cough in the last 7 days? o If yes, was there also a fever?
3) Are you, or anyone in your household, having trouble breathing?
4) Have you or any member of your current household been exposed to someone with any of these symptoms? If yes, whom?
5) Have you or any member of your household associated with someone who has a positive COVID-19 diagnosis in the last 10 days?
6) Have you or anyone in your household traveled outside the state of Utah in the last 14 days?
If you answer Yes to any above questions: Session will continue through Video Therapy.
If all answers are NO then an in-person session can occur with appropriate social distancing and no physical contact.
New Office 1156 South Bentley Blvd Unit 2-B Cedar City, Utah 84720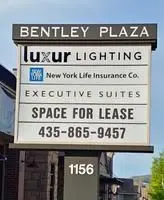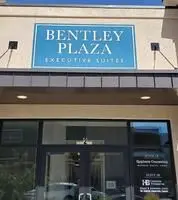 Helen B. Johnson, CMHC
Counselor since 2003
30 years spent in Mental Health Field
I'm here to help you work through all your mental health needs! Give me a call 435-590-4411